Shadowlawn at 906 West Main Street is one of Franklin's most beautiful homes. For students of architecture, Shadowlawn, built in 1833 by Simeon Smith is a superb example of the Greek Revival Style and of southerners' love of white columned mansions. From the front gallery rise six fluted Corinthian columns which support the upper gallery and the entablature. The rear sextion of the house is connected to preexisting 1808 tavern building by an upper gallery which covers a carriage drive The inside with its central hall, fifteen foot ceilings and handsome furnishings is equally impressive. Portraits of the Smith-Berwick-Snowden families who occupied the home for a century and a half grace the walls.
Dr. Mildred Christian purchased Shadowlawn in 1989 and began the current restoration. Upon her death in 2010, Dr. Alan Hoberman donated the home to the St. Mary Landmarks Society in Millie's memory and provided an endowment for the maintenance of her beloved Shadowlawn.
For those visitors also looking for fun and entertainment, Shadowlawn anchors the west end of Franklin's lamppost-lined charming main street with its shops and park to the bayou. Besides house tours, Shadowlawn has its own haunting stories and, come fall and darkness, ghostly gallavants arrive. The candle shop, Fifolet, occupies the historic 1808 Tavern and is open for shopping Tuesday through Saturday.
Images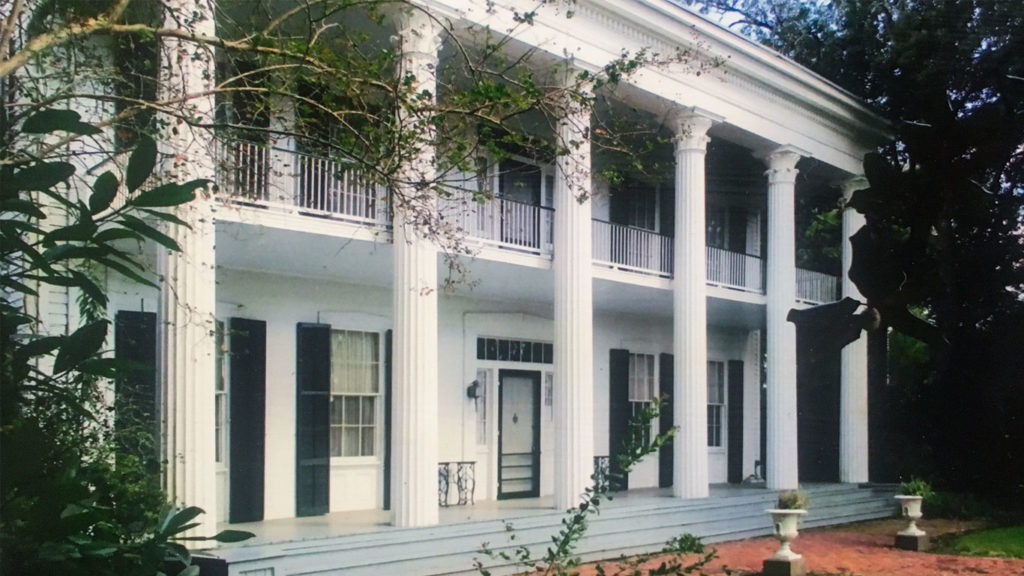 Hours
Tuesday to Saturday 10:00 A.M. to 4:00 P.M.
BY APPOINTMENT ONLY (Closed for some major holidays)
Admission:
Adults: $12
Seniors and Students 13 – 18 years old: $10
12 and under are Free
Handicapped Accessible and Bus parking available.
Shadowlawn is available to rent for weddings, bridal showers, photo sessions, baby showers, meetings or other events. Call (337) 828-2092 for current rental rates.